Introducing: Nuun Immunity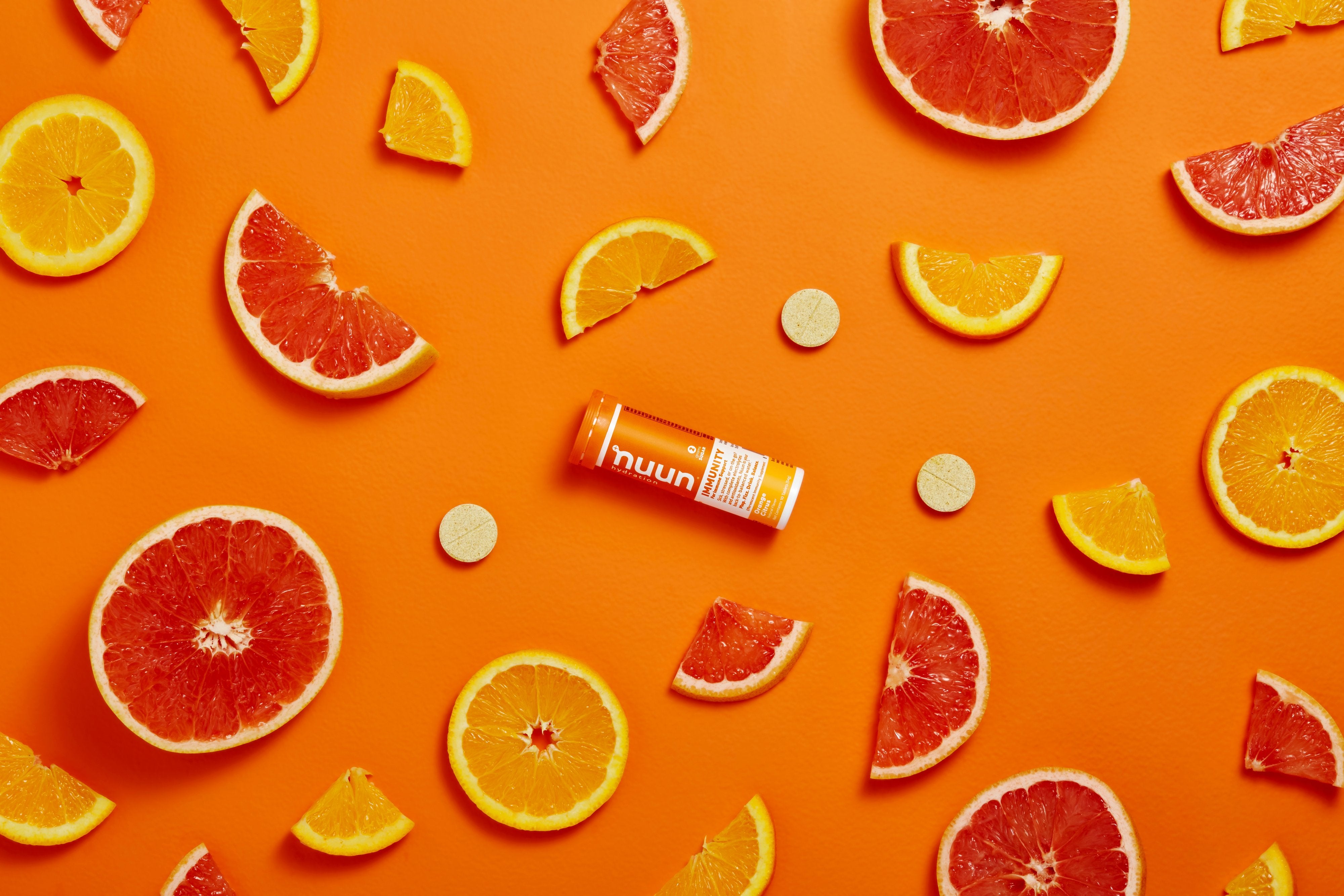 Nuun is excited to announce the newest addition to our hydration line-up: Nuun Immunity!
Whether you're sick, on-the-go, or stressing your body through high intensity workouts, Nuun immunity's mix of botanicals aids in the protection of your immune system. We've combined anti-inflammatories, free-radical fighting antioxidants (hello black elder & echinacea), and electrolytes to pack a punch in supporting immune health and protecting against common cold and flu symptoms.
Nuun Immunity is an innovative immunity supplement that was designed around the baseline of a healthy immune system: hydration! 1 serving (or tablet) is served with a full 475 ml glass of water, providing your body with both a botanical boost and the H2O it needs for ongoing immune support.
When Nuun set out to design a new immunity product, we started the process with athletes in mind. When you push your body to its limits, your immune system becomes more vulnerable to external pathogen invasion, and let's face it--no one wants to pick up cold/flu symptoms during the middle of a training cycle. 
In addition to consuming after a long or intense workout, Nuun Immunity is a great product to have on hand for other activities in your everyday life! Drinking Nuun Immunity daily will help with ongoing immune system support—consider it an ounce of prevention. We recommend consulting a health care provider for use beyond 8 weeks.
This new product comes in two delicious flavors: Blueberry Tangerine and Orange Citrus. We are thrilled to share Nuun Immunity with the world, and look forward to hearing about how you tie it into your everyday routine!